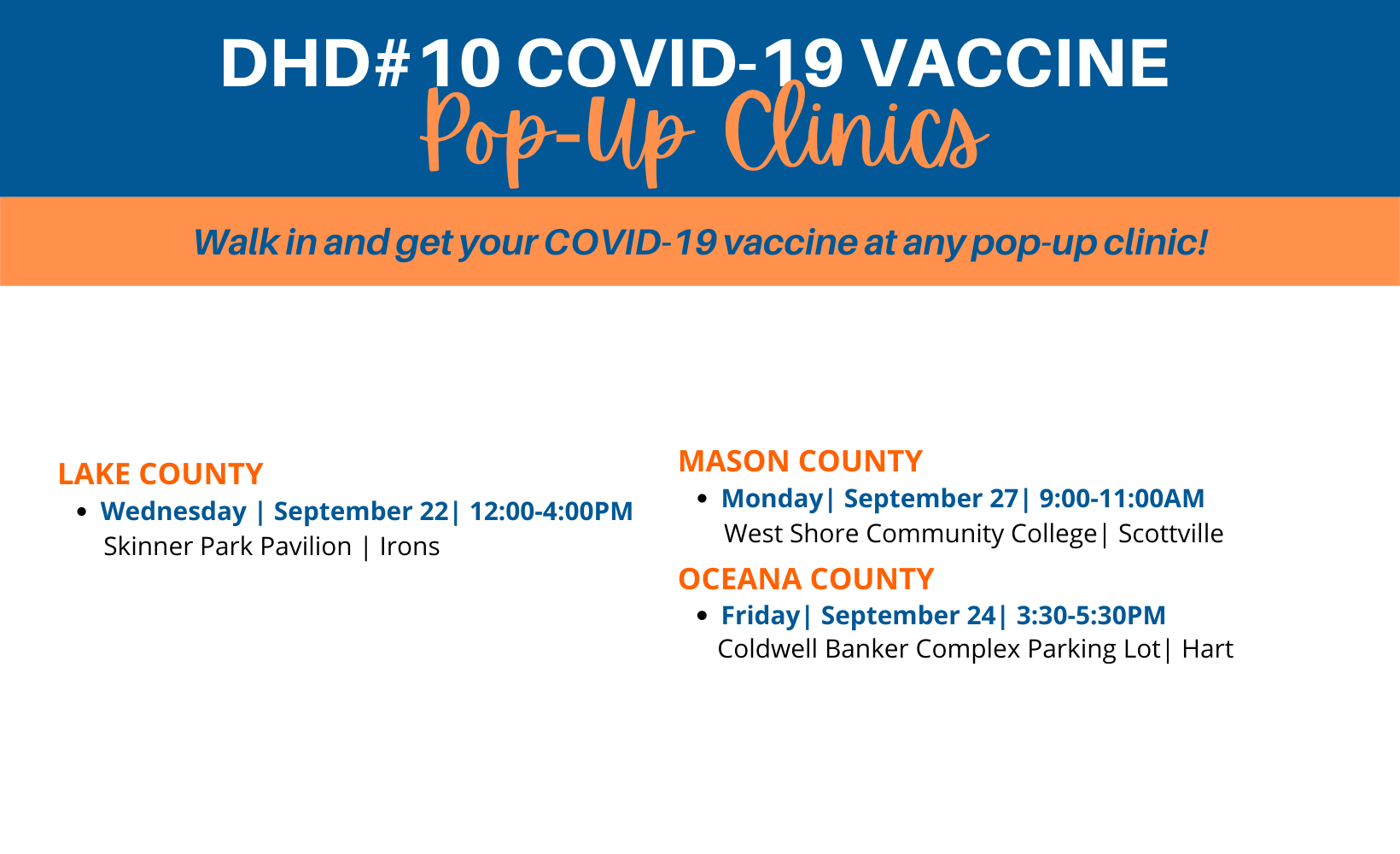 ATTENTION REGARDING

THIRD DOSE VACCINES

:
Currently, the Centers for Disease Control and Prevention (CDC) is recommending that moderately to severely immunocompromised people receive an additional dose of only the Pfizer or Moderna mRNA vaccine. This includes people who have:
Been receiving active cancer treatment for tumors or cancers of the blood

Received an organ transplant and are taking medicine to suppress the immune system

Received a stem cell transplant within the last 2 years or are taking medicine to suppress the immune system

Moderate or severe primary immunodeficiency (such as DiGeorge syndrome, Wiskott-Aldrich syndrome)

Advanced or untreated HIV infection

Active treatment with high-dose corticosteroids or other drugs that may suppress your immune response
At this time, an additional dose of the Johnson & Johnson (Jansen) COVID-19 vaccination is not recommended until further guidance is issued from the FDA and CDC. You should only receive a third dose of the type of vaccine you received originally. We encourage all individuals to consult with your health care provider to ensure a third dose is recommended.
PLEASE ONLY SCHEDULE BELOW FOR A THIRD DOSE IF YOU MEET THE CONDITIONS LISTED ABOVE OR YOUR HEALTH CARE PROVIDER FEELS YOU SHOULD HAVE A THIRD DOSE.
COVID-19 AVAILABLE TO ANYONE 12 AND UP
Vaccine is now available for anyone 12 and older – schedule here.

12 to 15 year olds must be accompanied by a parent or legal guardian when vaccinated

16 to 17 year olds must have written consent if parent/legal guardian not present when vaccinated

No residency required

If you do not have access to a computer, call 888-217-3904 for assistance

NEED A VACCINE CARD? Here's what to do:

Patients may contact the facility where they were vaccinated and request either a completed COVID-19 Vaccination Record Card or a print out of their current immunization record from the Michigan Care Improvement Registry – MCIR.
Patients can also visit https://www.mcir.org/public/, to request an official immunization record, which will display proof they have received a COVID-19 vaccine.

Both the record card and immunization record are official vaccination records.
SCHEDULE YOUR
COVID-19 VACCINE
SELECT A BOLDED DATE AND A TIME AND COMPLETE THE FORM.
12-15 year olds must be accompanied by a parent or legal guardian when receiving the vaccine. 16-17 year olds must have written consent from parent/legal guardian if they are not present at time of vaccination.
ADDITIONAL COVID-19 VACCINE RESOURCES & INFORMATION
CDC INTERIM GUIDANCE FOR FULLY VACCINATED PEOPLE
Updated information for fully vaccinated people given new evidence on the B.1.617.2 (Delta) variant currently circulating in the United States.
Added a recommendation for fully vaccinated people to wear a mask in public indoor settings in areas of substantial or high transmission.
Added information that fully vaccinated people might choose to wear a mask regardless of the level of transmission, particularly if they are immunocompromised or at increased risk for severe disease from COVID-19, or if they have someone in their household who is immunocompromised, at increased risk of severe disease or not fully vaccinated.
Added a recommendation for fully vaccinated people who have a known exposure to someone with suspected or confirmed COVID-19 to be tested 3-5 days after exposure, and to wear a mask in public indoor settings for 14 days or until they receive a negative test result.
CDC recommends universal indoor masking for all teachers, staff, students, and visitors to schools, regardless of vaccination status.
ABOUT THE COVID-19 VACCINE
In an effort to provide more insight, DHD#10 Medical Director, Dr. Jennifer Morse, produced some helpful videos about the COVID-19 vaccine. Download this presentation.
BOOSTERS
At this time, public health does not recommend administering booster doses of COVID-19 vaccines. The CDC and FDA are actively reviewing data on the topic of booster doses, but at this time they do not have recommendations to administer another COVID-19 vaccine to persons who are immunocompromised or the general public, after they have received either the 1-dose J&J vaccine or one of the 2-dose mRNA vaccines. When becoming a COVID-19 vaccine provider, the COVID-19 vaccine provider agreement must be signed, agreeing to the terms to administer COVID-19 vaccines as recommended under EUA. Administering a COVID-19 vaccine outside of how it is authorized and recommended for use could potentially make the provider liable. MDHHS will continue to follow the recommendations for use of the currently authorized COVID-19 vaccines and as we hear more information about clinical guidance, we will share it.
SECOND DOSES
The mRNA COVID-19 vaccine series consist of two doses administered intramuscularly:
Pfizer-BioNTech (30 µg, 0.3 ml each): 3 weeks (21 days) apart
Moderna (100 µg, 0.5 ml): 1 month (28 days) apart
Persons should not be scheduled to receive the second dose earlier than recommended (i.e., 3 weeks [Pfizer-BioNTech] or 1 month [Moderna]). However, second doses administered within a grace period of 4 days earlier than the recommended date for the second dose are still considered valid. Doses inadvertently administered earlier than the grace period should not be repeated.
The second dose should be administered as close to the recommended interval as possible. However, if it is not feasible to adhere to the recommended interval, the second dose of Pfizer-BioNTech and Moderna COVID-19 vaccines may be scheduled for administration up to 6 weeks (42 days) after the first dose. There are currently limited data on efficacy of mRNA COVID-19 vaccines administered beyond this window. If the second dose is administered beyond these intervals, there is no need to restart the series.
COVID-19 DATA DASHBOARD
For the most up-to-date data on COVID-19 Vaccine distribution, MDHHS now has a COVID-19 Vaccine Dashboard. MDHHS is tracking the number of enrolled providers, vaccines shipped, doses administered, and doses by vaccine. You can see the numbers overall for the state, or select your region, local health department, provider, or county for more detailed information.