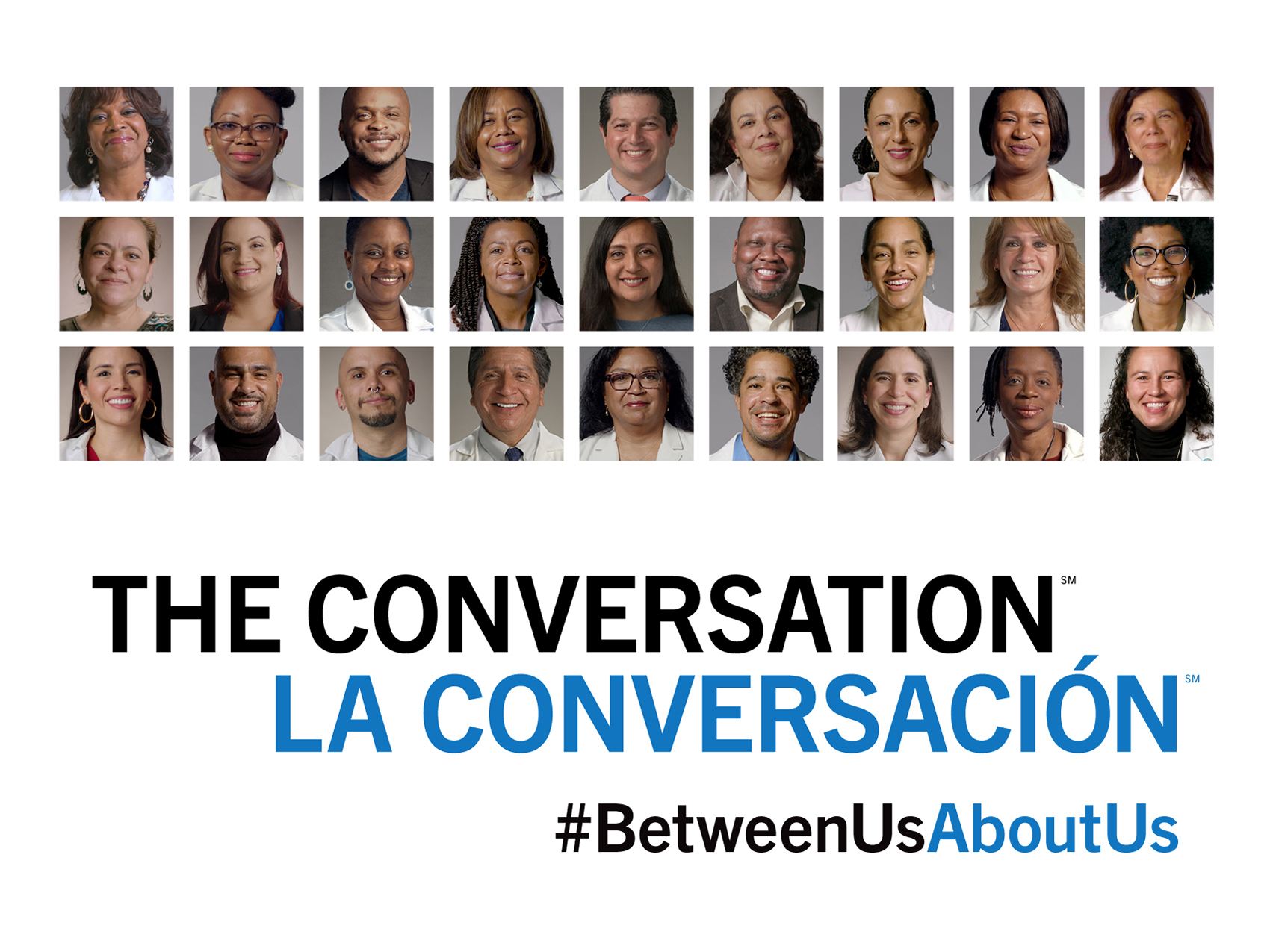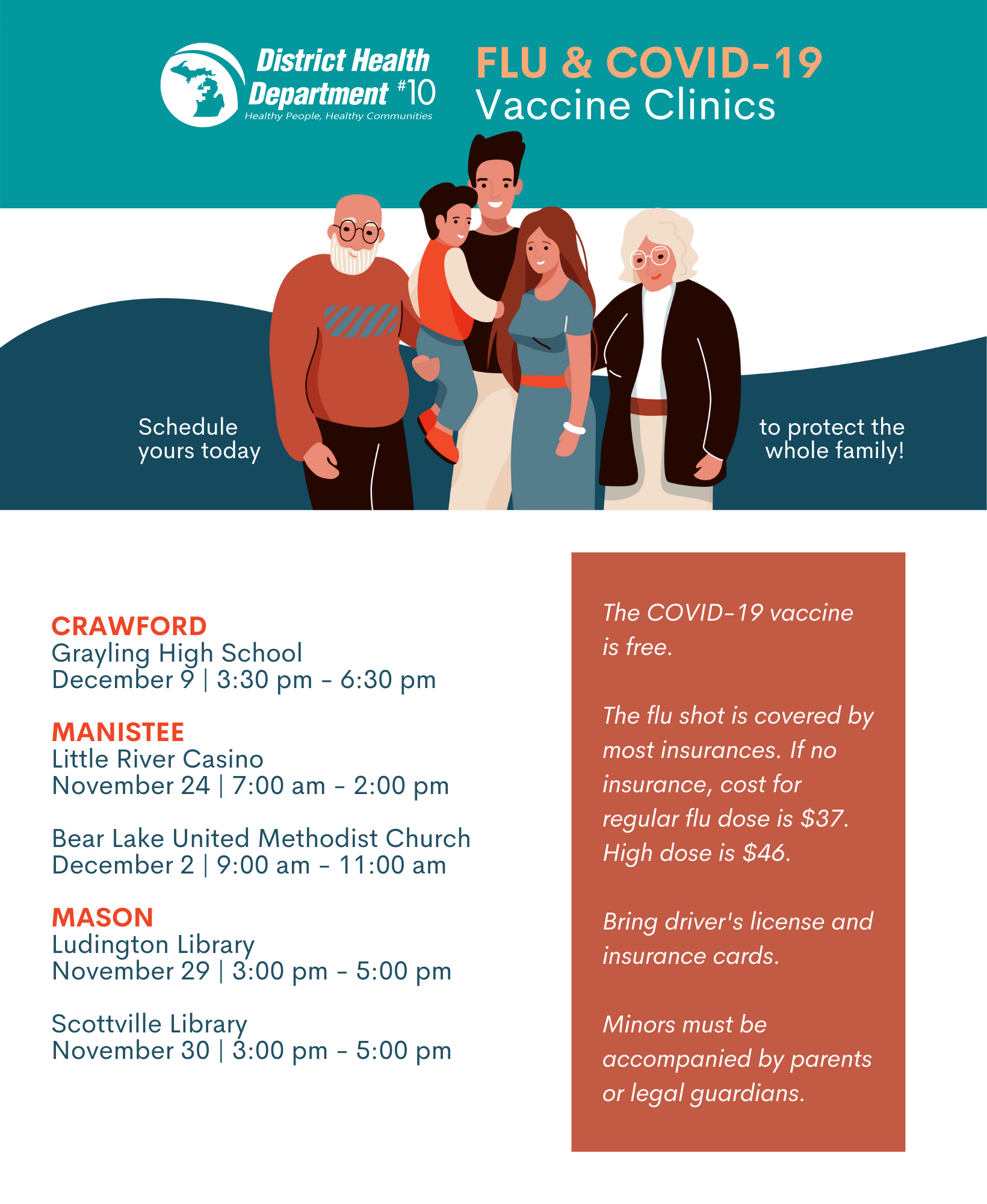 ATTENTION REGARDING COVID-19 VACCINE FOR CHILDREN 5-11
:
The Pfizer vaccine is now authorized for children 5 to 11 years old, and there is no cost to individuals. DHD#10 will begin offering COVID-19 vaccine for children 5 years and older starting Monday, November 8 at our vaccine clinics and by appointment. Please remember that COVID-19 vaccine is widely available locally, and parents or guardians should go wherever works best for their family.
Parents can schedule appointments for their children at www.dhd10.org/schedule. COVID-19 vaccines for children are expected to be widely available. Appointments allow for more accurate timing and appropriate spacing during indoor clinics. A parent or guardian must be present for vaccinating minors.
Vaccination is the best way to protect against COVID-19. COVID-19 vaccines have been rigorously tested for safety and medical experts overwhelmingly support vaccination. Though rates of severe illness have been lower in children compared to adults, children can get still infected, become ill, and spread illness to others. Vaccinating children ages 5-11 will help lower community transmission, reduce the burden of quarantine on families, keep kids in schools, and protect everyone from COVID-19.
Anyone eligible but not yet vaccinated against COVID should do so. Vaccination is safe, effective, free, and available at multiple community locations.
For questions, call us at 231-305-8675 or email us at covid@dhd10.org.
ATTENTION REGARDING BOOSTER DOSES:
The CDC, MDHHS, and DHD#10 urge all eligible Michiganders to get a booster dose now that the FDA has approved Pfizer, Moderna, and Johnson & Johnson boosters for anyone 18 and up that already received their primary COVID-19 vaccines. Eligible individuals should get booster doses six months after their primary mRNA series or two months after a single dose of Johnson & Johnson.
Eligible individuals may choose which vaccine they receive as a booster dose. Some people may prefer the vaccine type they originally received, and others may prefer to get a different type of booster vaccine. CDC's recommendations now allow for this type of mix and match dosing for booster shots. Consult your healthcare provider if there is a question which vaccine is appropriate for you.
Michiganders should bring their COVID-19 vaccine card or immunization record with them when getting their booster dose, which are available at any vaccine provider. Downloadable immunization records are accessible free at the Michigan Immunization Portal. To obtain their record, Michiganders must create a MILogin account at Michigan.gov/MiImmsportal and upload a valid government issued photo ID such as a driver's license, state ID or passport. If you do not have records in the portal contact your healthcare provider or local health department.
If you meet the above eligibility, you can schedule your booster dose at www.dhd10.org/schedule or call 888-217-3904 for assistance.
COVID-19 AVAILABLE TO ANYONE 5 AND UP
Vaccine is now available for anyone 5 and older – schedule here.

5 to 15 year olds must be accompanied by a parent or legal guardian when vaccinated

16 to 17 year olds must have written consent if parent/legal guardian not present when vaccinated

No residency required

If you do not have access to a computer, call 888-217-3904 for assistance

NEED A VACCINE CARD? Here's what to do:

Patients may contact the facility where they were vaccinated and request either a completed COVID-19 Vaccination Record Card or a print out of their current immunization record from the Michigan Care Improvement Registry – MCIR.
Patients may also download their immunization records for free at https://mdhhsmiimmsportal.state.mi.us/

Both the record card and immunization record are official vaccination records.
SCHEDULE YOUR
COVID-19 VACCINE
SELECT A BOLDED DATE AND A TIME AND COMPLETE THE FORM.
12-15 year olds must be accompanied by a parent or legal guardian when receiving the vaccine. 16-17 year olds must have written consent from parent/legal guardian if they are not present at time of vaccination.
ADDITIONAL COVID-19 VACCINE RESOURCES & INFORMATION
ABOUT THE COVID-19 VACCINE
In an effort to provide more insight, DHD#10 Medical Director, Dr. Jennifer Morse, produced some helpful videos about the COVID-19 vaccine. Download this presentation.
COVID-19 DATA DASHBOARD
For the most up-to-date data on COVID-19 Vaccine distribution, MDHHS now has a COVID-19 Vaccine Dashboard. MDHHS is tracking the number of enrolled providers, vaccines shipped, doses administered, and doses by vaccine. You can see the numbers overall for the state, or select your region, local health department, provider, or county for more detailed information.