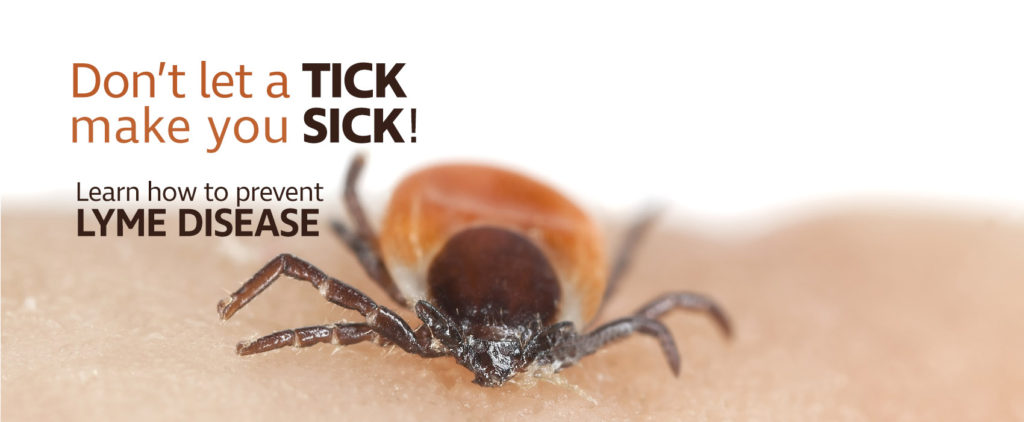 Michigan in the spring and summer is the perfect place for outdoor fun and adventure; however, it is also a haven for ticks that can cause Lyme disease.
According to the Center for Disease Control and Prevention (CDC), Lyme disease is caused by bacteria that is transmitted to humans through the bite of infected blacklegged ticks, sometimes referred to as deer ticks.
Typical symptoms include fever, headache, fatigue, and a characteristic skin rash, often in the shape of a bullseye. If left untreated, infection can spread to joints, the heart, and the nervous system.
Lyme disease is diagnosed based on symptoms, physical findings (e.g., rash), and the possibility of exposure to infected ticks. Most cases of Lyme Disease can be treated successfully with a few weeks of antibiotics.
Exposure to ticks is highest in the woods and in the edge area between lawns and woods; however, ticks can also be carried by animals onto lawns and gardens and into houses by pets.
Protect yourself from Lyme disease by decreasing your chances of being bitten by a tick through the following steps:
Avoid tick-infested areas and walk in the center of trails to avoid contact with overgrown grass, brush, and leaf litter.
Use insect repellent containing 20% concentration of DEET on clothes and exposed skin.
Perform daily tick checks and remove attached ticks with tweezers.
Bathe or shower as soon as possible after coming indoors.
Tumble dry clothing in a hot dryer for 10 minutes to kill any ticks that are attached.
Tick Identification Card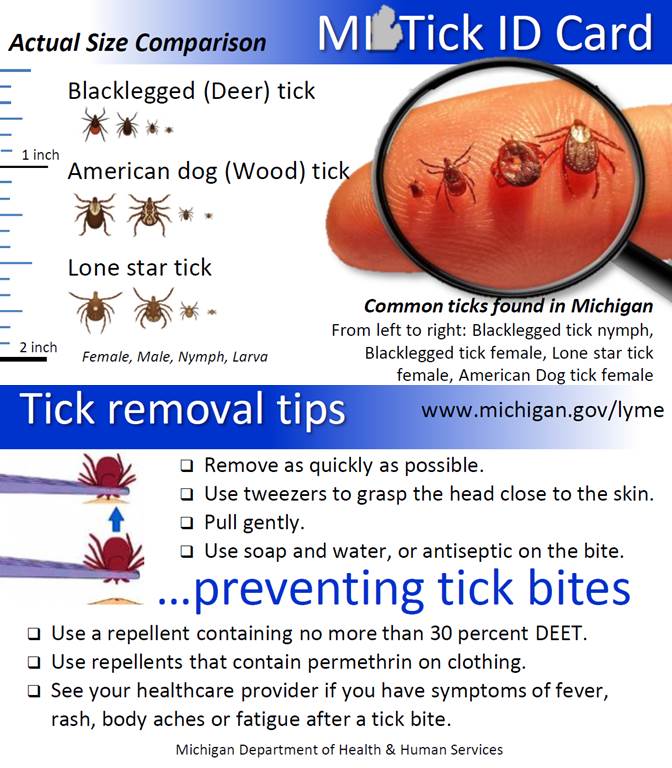 If you believe you've been bitten by a tick, or have developed illness within a few weeks of a tick bite, see your health care provider right away.
For more information on infectious diseases in your area contact your local DHD#10 office at 888-217-3904.
Quick Links
Michigan Emerging Disease Issues – Lyme Disease
Michigan Department of Natural Resources – Lyme Disease
Centers for Disease Control and Prevention – Lyme Disease
Children and Lyme Disease
Tick Bite Prevention in Michigan's Outdoors
American Lyme Disease Foundation