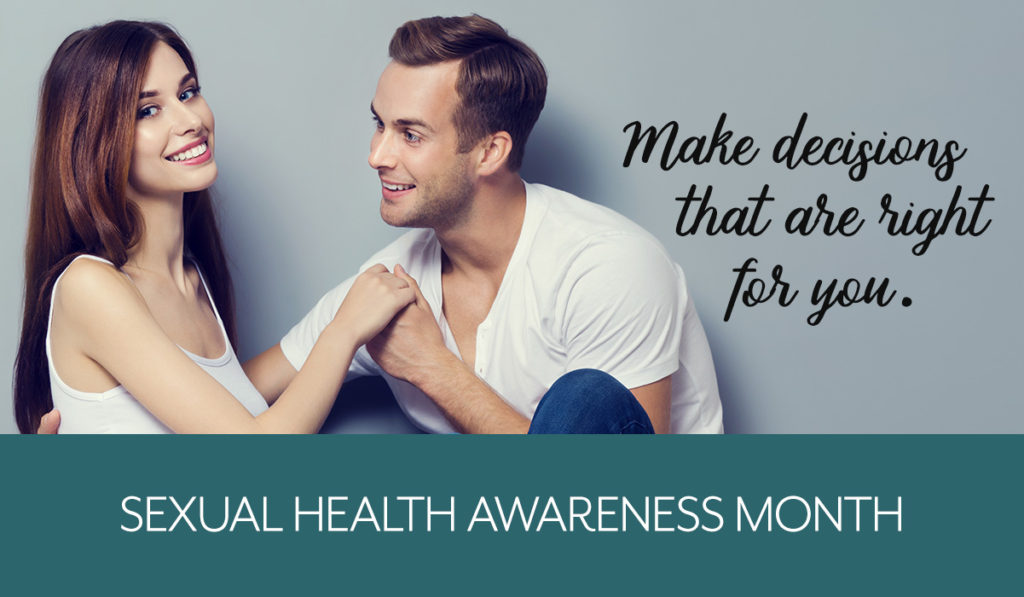 The World Health Organization defines sexual health as a state of physical, emotional, mental and social well-being in relation to sexuality; it is not merely the absence of disease, dysfunction or infirmity. Sexual health requires a positive and respectful approach to sexuality and sexual relationships, as well as the possibility of having pleasurable and safe sexual experiences, free of coercion, discrimination and violence.
Sexual health has been recognized as a key strategy in promoting overall health and well-being. In 2008 alone, several international documents were produced which assert the centrality of sexual health in public health promotion at the highest levels of public health strategies. The responsibility of the state has been made clear: to respond strategically and comprehensively to the large number of sexual health issues including:
Family Planning
Sexually Transmitted Infections (STI)
HIV/AIDS
Reproductive Health
Sexual Risk Behavior
Family Planning:
District Health Department #10's Family Planning Program provides high quality reproductive health care to women, men, and teens at low or no-cost. Family Planning is a public health service that helps individuals and families plan for their desired family size and spacing of children or to prevent an undesired pregnancy.
What Family Planning Services are Available?
Information on birth control and sexual health
Help choosing the birth control method that best fits your life
Help planning a healthy pregnancy when you want a baby
Pregnancy testing and counseling
Testing and treatment for sexually transmitted infections (STIs)
Preventive health exams to screen for cancer or other health issues
Family Planning Services are Voluntary, Confidential, and Affordable.
Services are charged based on your ability to pay
You can use your insurance, including Medicaid
STIs & HIV/AIDS
Here are some eye-opening statistics from the CDC about STIs and HIV/AIDS:
STIs:
More than 1 million sexually transmitted infections (STIs) are acquired every day worldwide.
Each year, there are an estimated 357 million new infections with 1 of 4 STIs: chlamydia, gonorrhoea, syphilis and trichomoniasis.
More than 500 million people are estimated to have genital infection with herpes simplex virus (HSV).
More than 290 million women have a human papillomavirus (HPV) infection1.
The majority of STIs have no symptoms or only mild symptoms that may not be recognized as an STI.
STIs such as HSV type 2 and syphilis can increase the risk of HIV acquisition.
Over 900 000 pregnant women were infected with syphilis resulting in approximately 350 000 adverse birth outcomes including stillbirth in 20122.
In some cases, STIs can have serious reproductive health consequences beyond the immediate impact of the infection itself (e.g., infertility or mother-to-child transmission)
Drug resistance, especially for gonorrhoea, is a major threat to reducing the impact of STIs worldwide.
HIV/AIDS
HIV continues to be a major global public health issue, having claimed more than 35 million lives so far. In 2016, 1.0 million people died from HIV-related causes globally.
There were approximately 36.7 million people living with HIV at the end of 2016 with 1.8 million people becoming newly infected in 2016 globally.
54% of adults and 43% of children living with HIV are currently receiving lifelong antiretroviral therapy (ART).
Global ART coverage for pregnant and breastfeeding women living with HIV is high at 76% .
The WHO African Region is the most affected region, with 25.6 million people living with HIV in 2016. The African region also accounts for almost two thirds of the global total of new HIV infections.
HIV infection is often diagnosed through rapid diagnostic tests (RDTs), which detect the presence or absence of HIV antibodies. Most often these tests provide same-day test results, which are essential for same day diagnosis and early treatment and care.
Key populations are groups who are at increased risk of HIV irrespective of epidemic type or local context. They include: men who have sex with men, people who inject drugs, people in prisons and other closed settings, sex workers and their clients, and transgender people.
Key populations often have legal and social issues related to their behaviours that increase vulnerability to HIV and reduce access to testing and treatment programmes.
In 2015, an estimated 44% of new infections occurred among key populations and their partners.
There is no cure for HIV infection. However, effective antiretroviral (ARV) drugs can control the virus and help prevent transmission so that people with HIV, and those at substantial risk, can enjoy healthy, long and productive lives.
It is estimated that currently only 70% of people with HIV know their status. The remaining 30% – or 7.5 million people – need to access HIV testing services. In 2016, 19.5 million people living with HIV were receiving ART globally.
Between 2000 and 2016, new HIV infections fell by 39%, and HIV-related deaths fell by one third with 13.1 million lives saved due to ART in the same period. This achievement was the result of great efforts by national HIV programmes supported by civil society and a range of development partners.
At DHD#10 you can get confidential testing for STIs and HIV. Testing is available to anyone, including teens, at low or no-cost (cost is based on income). DHD#10 can bill your insurance to cover the cost of service as well. Services at DHD#10 are LGBTQ friendly.
People with multiple sexual partners, those who think they may have been exposed, those who've had unprotected sex with a partner whose health status was unknown, or anyone who has symptoms of an STI, should definitely get tested. If you think you have an STI, first off, don't panic. You should make an appointment to get tested right away and hold off on sexual activity until you get tested. To make an appointment call 888-217-3904, then select option #2.
Upon result of your test, a nurse can discuss safe sex, treatment options, birth control, how to talk to your partner, and more. If you have any questions, don't hesitate to ask!
Reproductive Health
A woman's reproductive system is a delicate and complex system in the body. It is important to take steps to protect it from infections and injury, and prevent problems—including some long-term health problems. Taking care of yourself and making healthy choices can help protect you and your loved ones. Protecting your reproductive system also means having control of your health, if and when, you become pregnant.
Preconception health refers to the health of women and men during their reproductive years, which are the years they can have a child. It focuses on taking steps now to protect the health of a baby they might have sometime in the future, and staying healthy throughout life.
Sexual Risk Behavior
According to the CDC, many young people engage in sexual risk behaviors that can result in unintended health outcomes. For example, among U.S. high school students surveyed in 20151
41% had ever had sexual intercourse.
30% had had sexual intercourse during the previous 3 months, and, of these

43% did not use a condom the last time they had sex.
14% did not use any method to prevent pregnancy.
21% had drunk alcohol or used drugs before last sexual intercourse.

Only 10% of all students have ever been tested for human immunodeficiency virus (HIV).*
CDC data show that lesbian, gay, and bisexual high school students are at substantial risk for serious health outcomes
Quick Links
DHD#10 – Sexual Health
ASHA – Working Towards Sexual Health Promotion
BeforePlay – Clinic Locator
WHO – HIV/AIDS Fact Sheet
WHO – STIs Fact Sheet
WHO – Gender and Human Rights – Sexual Health
CDC – Unintended Pregnancy Prevention
CDC – Reproductive Health
CDC – Sexual Risk Behaviors