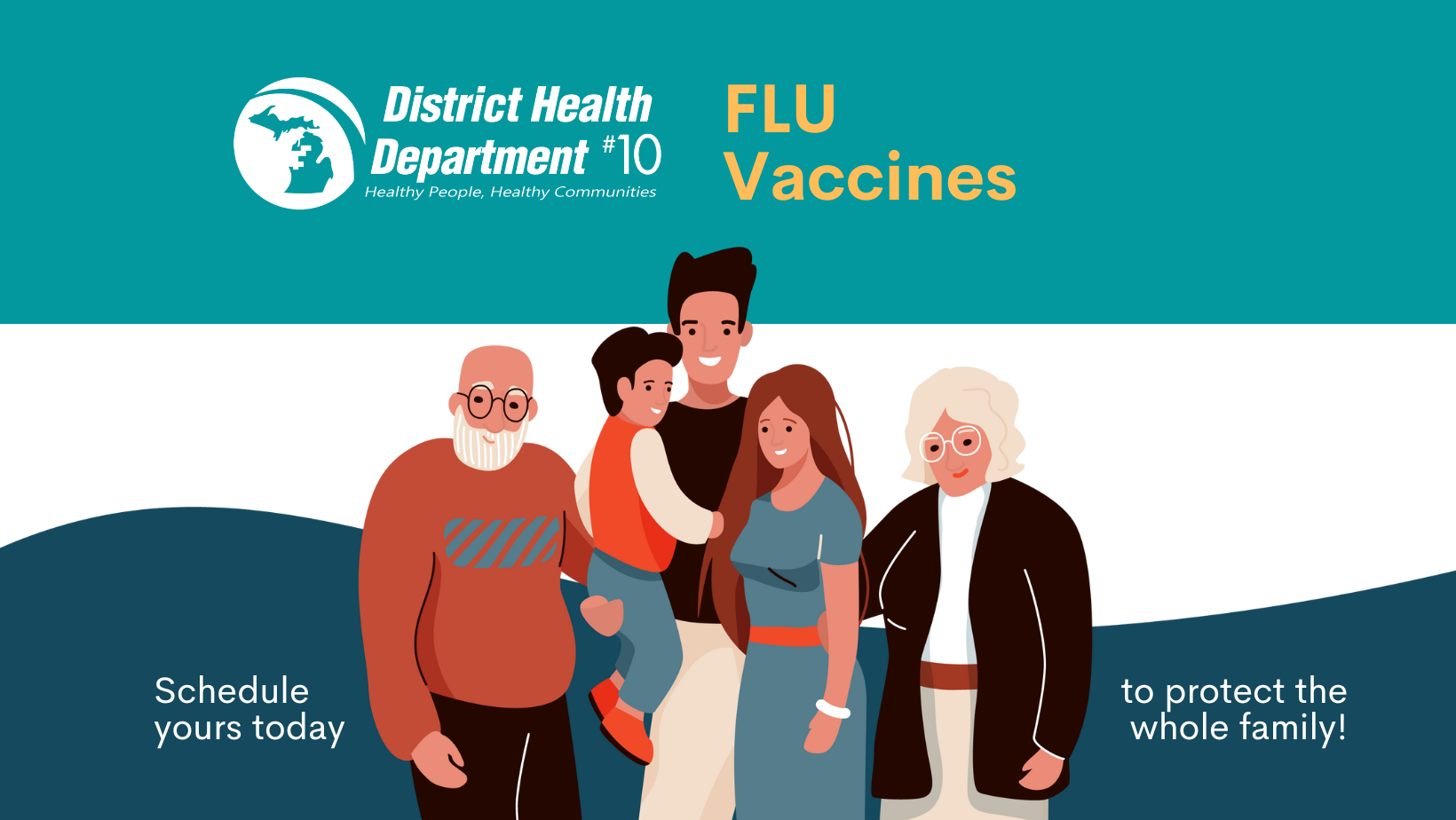 NEED A VACCINE CARD? Here's what to do:
Patients may contact the facility where they were vaccinated and request either a completed COVID-19 Vaccination Record Card or a print out of their current immunization record from the Michigan Care Improvement Registry – MCIR.
Patients may also download their immunization records for free at https://mdhhsmiimmsportal.state.mi.us/

Both the record card and immunization record are official vaccination records.
What to bring with you:
Driver's License

Insurance Card(s) – If you have insurance, we will bill it for an administrative fee. If insurance does not pay for it, you will not be billed. There is no out of pocket cost to you.
AVAILABLE DATES ARE IN BOLD. APPOINTMENTS ARE PREFERRED, BUT WALK-INS ARE WELCOME.
THIS PAGE IS UPDATED OFTEN. BE SURE TO REFRESH YOUR PAGE OR CLEAR YOUR BROWSER HISTORY TO SEE THE MOST CURRENT INFORMATION AND DATES.
STEP #1 – Click on the schedule link button below for your county of residence.
STEP #2 – Select a date that is BOLD and pick a time. You can schedule in any county, but you must go to that county for your second dose appointment also.
STEP #3 – Complete the form and select "Complete Appointment". An email is required to receive a confirmation. If you do not have an email, enter NA, but please know you will not receive a confirmation from us.
STEP #4 – The last screen you will see is your appointment date, time, and location. Please add this information to your calendar.
PLEASE NOTE:

If there are no dates available below in the online schedule, please call 888-217-3904.

There are more appointments available than what is shown online.

THERE ARE NO COVID-19 VACCINES AVAILABLE AT THIS TIME.
DHD#10 Office
501 Norway St, Grayling
DHD#10 Office
625 Courthouse Drive, Kalkaska
DHD#10 Office
5681 S. M-37, Baldwin
DHD#10 Office
385 3rd Street, Manistee
DHD#10 Office
916 Diana Street, Ludington
DHD#10 Office
14485 Northland Dr, Big Rapids
DHD#10 Office
6180 W Sanborn Rd, Lake City
DHD#10 Office
1049 Newell, White Cloud
DHD#10 Office
3986 N. Oceana Drive, Hart
DHD#10 Office
521 Cobbs Street, Cadillac