An annual report is a comprehensive report of activities and accomplishments throughout the preceding year. District Health Department #10 produces an annual report each year to share with our communities and other interested people our progress and financial performance.
Click on each cover below to view that year's Annual Report.
Fiscal Year 2022
2022 Annual Report with Data
Flipbook available here!
2022 Annual Communicable Disease Summary
Fiscal Year 2021
2021 Annual Report with Data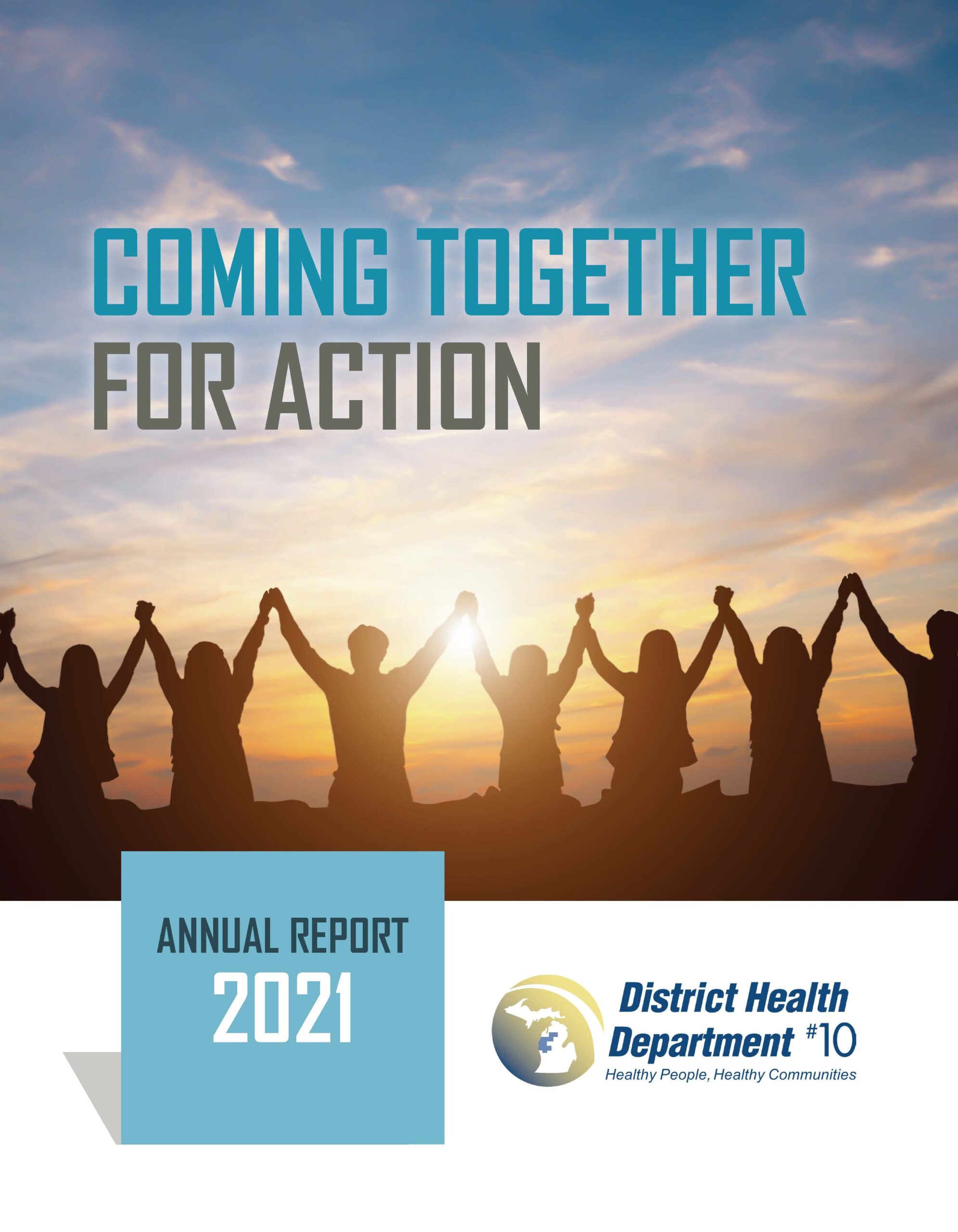 Fiscal Year 2020
2020 Annual Report with Data
Fiscal Year 2019
2019 Annual Report                               2019 Data Supplement
Fiscal Year 2018
2018 Annual Report                                2018 Data Supplement
Fiscal Year 2017
2017 Annual Report                              2017 Data Supplement
Fiscal Year 2016
Fiscal Year 2015
Fiscal Year 2014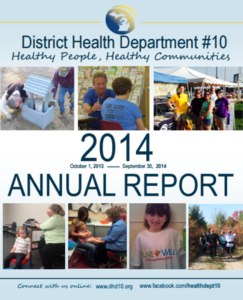 Fiscal Year 2013
Fiscal Year 2012