DHD#10 strives to empower people of all ages and genders to take control of their sexual health. When it comes to birth control, you have choices.  At DHD#10, we offer standard birth control and long-acting reversible contraception (LARC).  Ask your clinician which one is right for you.
STANDARD OPTIONS
Oral Pills
Nuva Ring
Condoms- male and female (Condoms are free at the front desk, just ask – or order free condoms here and we'll mail them to you!)
Spermicides
Emergency Contraception
LONG-ACTING REVERSIBLE CONTRACEPTION (LARC)
Depo Shot
IUDs
Nexplanon (arm implant)
Here's a little more information on LARCs: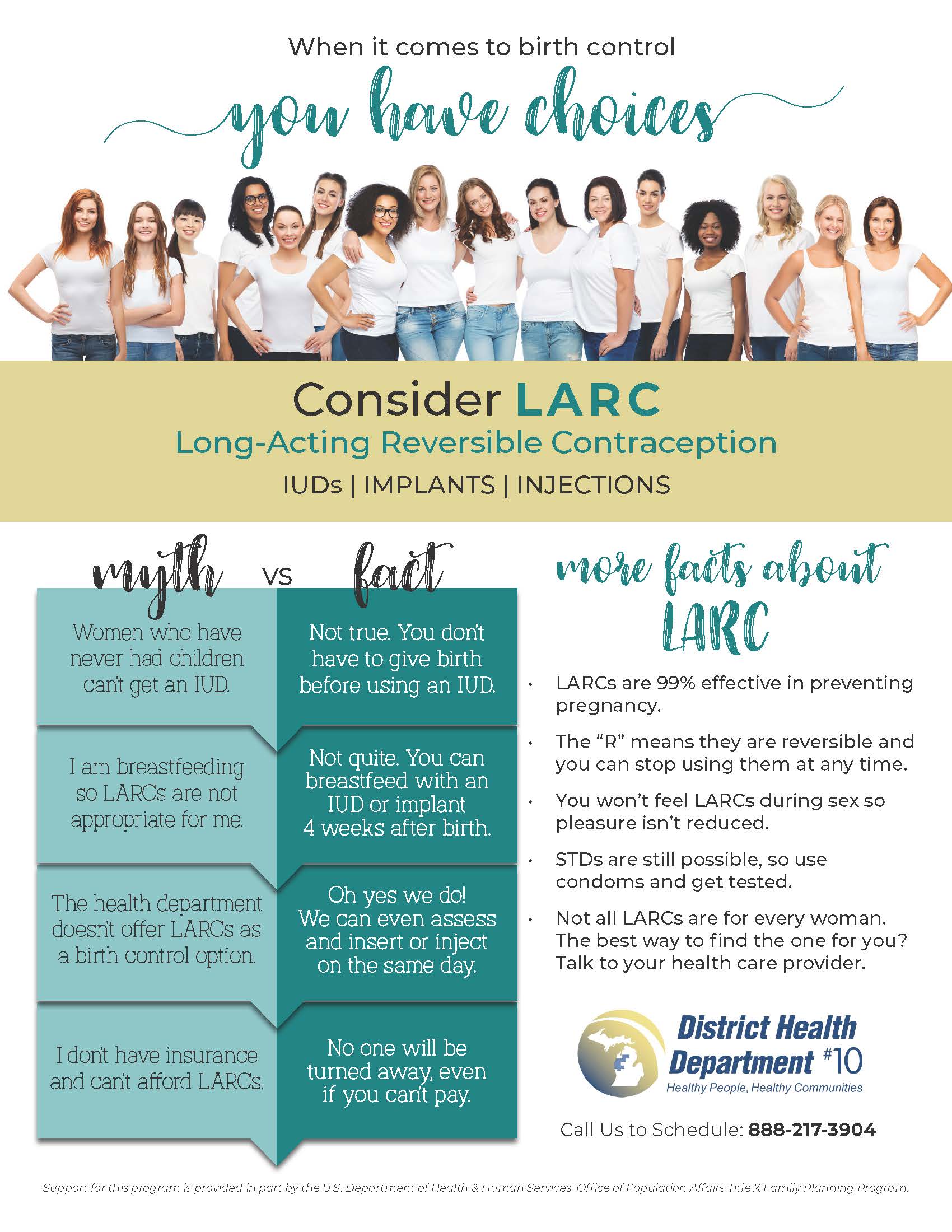 DHD#10 also provides counseling on fertility awareness, referrals for sterilization, STD testing and treatment, and exams, including Pap and HPV testing.
Services are confidential, LGBTQ friendly, and no one will ever be denied service due to inability to pay.
DHD#10 can bill most insurances. If insurance cannot be billed or a person is uninsured, services will be charged on a sliding scale.
Call 888-217-3904 and selection option #2 to make an appointment at your local DHD#10 office.
Quicklinks