District Health Department #10 offers the Girls on The Run program in the counties of: Crawford, Lake, Manistee, Mason, Mecosta, Missaukee, Newaygo, Oceana, Osceola and Wexford.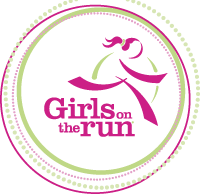 Girls on the Run is an affiliate council of Girls on the Run International, which has a network of over 200 councils across the United States and Canada. Small teams meet twice a week for 10 weeks each spring, teaching life skills through dynamic, interactive lessons and running games. The curriculum is taught by certified Girls on the Run coaches and includes three parts: understanding ourselves, valuing relationships and teamwork and understanding how we connect with and shape the world at large. Running is used to inspire and motivate girls, encourage lifelong health and fitness, and build confidence through accomplishment.
The 2018 season wrapping up! If you are interested in getting involved with Girls on the Run please contact us!
For questions and information contact: Karen Ripke 231-305-8659 or e-mail: karen.ripke@girlsontherun.org.
Check out the Girls on the Run shop for fun merchandise. Include the code (mi-3-146) at checkout to help our local council.
Girls on the Run Core Values
Recognize our power and responsibility to be intentional in our decision making.
Embrace our differences and find strength in our connectedness
Express joy, optimism and gratitude through our words, thoughts and actions.
Nurture our physical, emotional and spiritual health
Lead with an open heart and assume positive intent
Stand up for ourselves and others




Quick Links
Girls on the Run International
Network of over 200 councils
Girls on the Run Shop