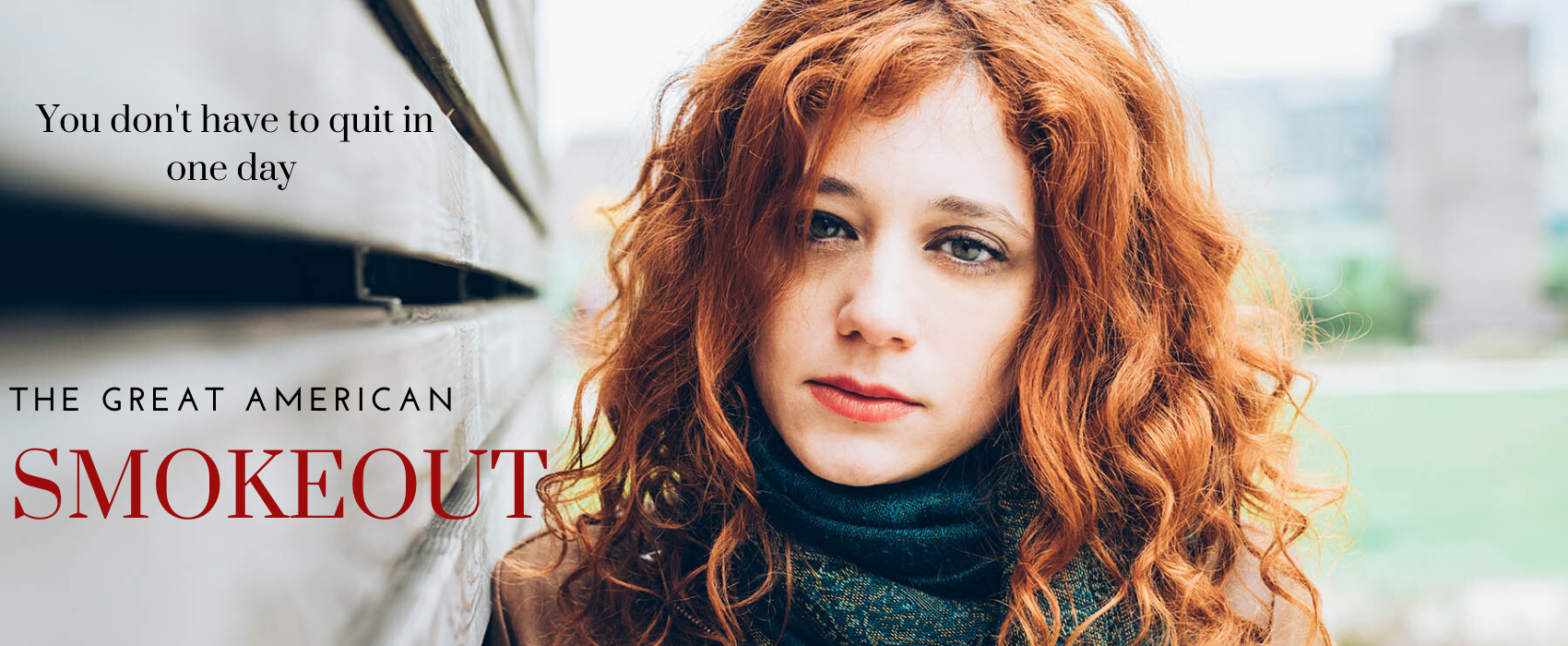 Every year, on the third Thursday of November, smokers across the nation take part in the American Cancer Society's Great American Smokeout®.  Quitting smoking is hard and you don't have to stop smoking in one day, simply start with day one.  This year, challenge yourself, or encourage someone you know, to use the day, November 18th, to make a plan to quit, or make a plan in advance and choose that day as your quit day. By quitting – even for 1 day – you will be taking an important step toward a healthier life and reducing your cancer risk.
Why this is Important
Cigarette smoking is the leading cause of cancer death in the United States, accounting for 29% of all cancer deaths. In fact, smoking cigarettes kills more Americans than alcohol, car accidents, HIV, guns, and illegal drugs combined. Smoking not only causes cancer. It can damage nearly every organ in your body, including your lungs, heart, blood vessels, reproductive organs, mouth, skin, eyes, and bones.
Quitting may not be easy, but you can do it and there are many resources that can help! The American Cancer Society is available 24 hours a day, 7 days a week to provide support, from answering questions about quitting smoking to finding national or local resources to help you quit. To find out more, visit cancer.org/smokeout or call 1-800-227-2345.
Quick Links