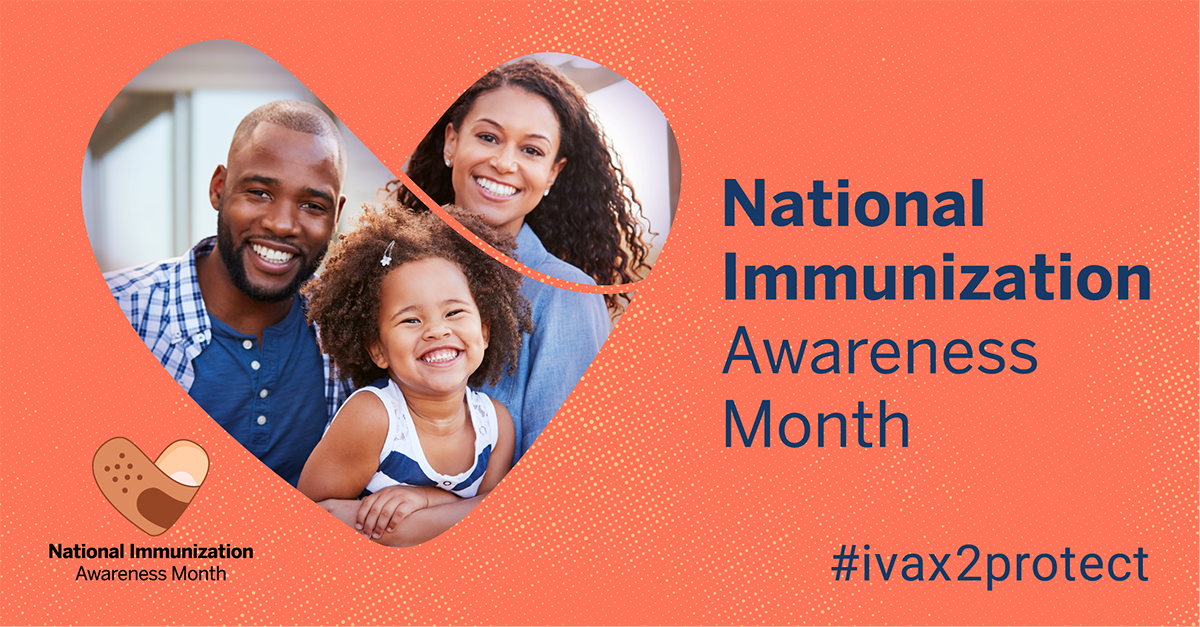 One of the most important things a person can do to protect themselves and others from vaccine-preventable diseases and outbreaks, especially during the COVID-19 pandemic, is checking their vaccination record and vaccinating according to the recommended immunization schedule.
Outlined below are the recommended immunizations by age group.
Baby Immunizations (Birth-3 years old):
Babies are born with immune systems that can fight most germs, but there are some deadly diseases they can't handle. That's why they need vaccines to strengthen their immune system.
Child Immunizations (4-12 years old):
Without vaccines, children are at risk for getting seriously ill and suffering pain, disability, and even death from diseases like measles and whooping cough. It is always better to prevent a disease than to treat it after it occurs.
Teenager Immunizations (13-18 years old):
Parents can send their preteens and teenagers to middle school, high school and college protected by vaccinations against these four preventable diseases.
Influenza (Flu) (every year after 6 months)
HPV (if not already vaccinated)
Meningococcal disease
Adult Immunizations (19-26 years old):
Vaccinations aren't just for kids. Adults have the power to protect themselves against serious diseases.
Older Adult Immunizations (50 years or older):
Talking with a doctor about vaccines needed based on age, health conditions, job, or lifestyle could save a life.
Influenza (Flu) (every year after 6 months)
Tdap or Td booster (if not already vaccinated)
Shingles (healthy adults 50 years and older)
Pneumococcal polysaccharide vaccine (PPSV23) (all adults 65 years or older, and for adults younger than 65 years who have certain health conditions)
Pneumococcal conjugate vaccine (PCV13) (all adults with a condition that weakens the immune system, cerebrospinal fluid leak, or cochlear implant)
Have questions? DHD#10 is here to help answer your questions regarding immunizations in your child's life (and adults, too).
For more information visit: https://www.cdc.gov/vaccines/index.html