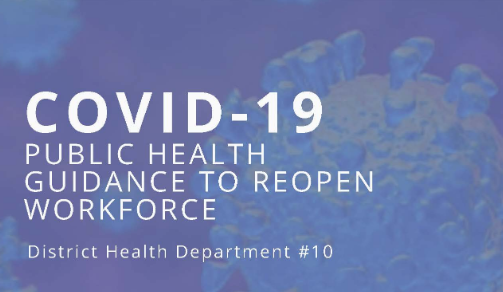 Michiganders have been anxiously anticipating the reopening of Michigan so they may resume their normal lives.
Recently, Governor Whitmer announced her MI Safe Start Plan. This plan includes six phases to re-engaging Michigan's economy: Uncontrolled Growth, Persistent Spread, Flattening, Improving, Containing and Post-Pandemic.
Currently, Michigan is in phase three, the Flattening. In this stage, Governor Whitmer has begun opening several low-risk economy sectors, several in the Upper Peninsula (Region 8) and Traverse City Area (Region 6).
It is important to remember that even in the beginning stages of re-engaging Michigan's economy, community members and business must continue to do their part to protect those around them and further restrictions should begin to be lifted. Practicing proper hand-washing etiquette, wearing a mask in public, and continuing to maintain social distancing are essential to preventing a second COVID-19 surge.
Those those sectors that are beginning to reopen or are thinking about reopening in the future, District Health Department #10 has created a COVID-19 Public Health Guidance To Reopen Workforce toolkit, which can be found here.
Other guidance for reopening information can be found on our Coronavirus page.